Travel
Why Travel Is Not For Introverts – And How To Master It Anyway
The stereotype of the extroverted tourist is what drives me insane every single time. To survive on the road, you must be outgoing, bubbly, and socially active. In fact, debunking that myth and proving that introvert travel is indeed possible was one of the main reasons for me to start this blog.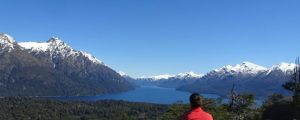 There are many introverted travelers out there, including myself. They are the best evidence that introverts can travel the world at least as well as their more extroverted counterparts. We may not be as vocal and remain under the radar, but that is because most of us hate too much attention. This is true for all situations, but especially travel. We are more likely to share our experiences (hello, introverted bloggers who blog about travel) than we are to talk about them. While we might not dwell on our introvert nature in these blogs, it is a common stereotype.
Is there truth to the stereotype?
I have written before on this topic and on why I think that idea is pretty much nonsense (that would be the short version – the long one you can find here). Today I'm going to try to see it differently. I recently realized that traveling can present a number of challenges that are more difficult to handle if you're an introvert. This is particularly true for long-term travel as I am currently involved in. Let me assure you that you don't have to give up on your dream of becoming an independent, bad-ass traveler. These challenges may mean that you will need to adjust your travel style to accommodate your introverted personality. Here are some things introverts might find difficult to handle. I also have tips for how to make the most of your travel lifestyle.
Problem number 1: The need for quick adaptation to new environments.
Many introverts prefer familiarity over all else. It is where they feel most secure. It is where they feel most at home. It's a great feeling to be home by yourself and not needing to interact with anyone. You don't have to socialize, meet other people's expectations, or talk to everyone. All you need is a good book, Netflix, and a little bit of chocolate. Maybe some chocolate. It doesn't get any better. Travel lifestyle. When you travel, you don't have the luxury of spending your evenings in your home. Instead, you constantly need to get used to a new destination/city/hostel/hotel/Airbnb/you name it. You will often find other people sharing your space. This will be more common if you travel to different locations than you do in one location. The first day of any trip is the most difficult for me. Because I need to adjust to a new place and there is no safe place to do so, I find it difficult to cope with the change. Although it isn't as stressful as moving around during a trip, it can still trigger this feeling to some degree. It usually takes me several days to feel at home in any given place.
Solution: Find safe places to relax and then take the time to adapt.
Introverts need to recharge their energies in a safe, low-key environment. It is essential for our mental health. It should be one of your top priorities when you arrive in a new place. You could be in your hotel room. This is especially true if you are staying in a private or shared room. This can make it more difficult for those who are restricted to hostels due to budget constraints or other reasons. It's not absolutely impossible to find peace in a hostel room, though. You might be able to return here during the day, when everyone else is out exploring. You can also put on headphones and lose yourself in a book or movie, something that will make you forget you are around other people. If you can find a quiet area, the same idea could be used in the common area.
You can make friends with the outdoors and cozy cafes
You can always look elsewhere if you don't feel like you have the time or energy to go to a hostel. Public parks and cafes are great options. It is possible to find peace and quiet anywhere in nature. One of the reasons I have really come to love hiking here in South America is that I'm usually alone and encounter only very few other people. It's a great way to get some alone time in nature. It doesn't mean that you have to visit the same place every single time. If you find a place you love, you should continue to visit it. This is how you can create a sense of familiarity. You might also be able to alternate long walks in the woods with afternoons spent in cafes. Whatever suits you best.
Sometimes, when I feel overwhelmed or homesick, I will go to a well-known fast-food chain or Starbucks. Although I don't visit them often at home, they offer the distinct advantage of being the same anywhere in the world. This is also true for shopping centers. It may sound crazy, but sometimes a walk through the closest shopping center helps me feel less lost. These places are not going to feel like home. These places aren't your home. They can provide enough quiet and peace to help you recharge your introvert batteries so that you are ready to face the next day at your dream destination.
Problem number 2: Constant location change
You know how I said I struggle to adapt to new places? It can be more difficult to adapt to different places when I travel. To feel truly at home in another place, I need to take a few days to implement the strategies. Often, this is just when I need to leave the place and start a new cycle. Yes, I would love to visit all of these places. If I didn't, I wouldn't go. My energy levels can be affected by not being able settle down in one place. The constant changing of scenery and the influx of new sensations and impressions can become overwhelming. Introverts need to take the time to think things through and really absorb them. Things can become too complicated and it's easy to lose your enjoyment.
Solution: Travel more slowly
It is deceptively easy in theory, but can be very challenging to implement. Let's get to the theory. You will take longer to adjust to new destinations. The less you need to travel to new places, the less you will need to do so. Additionally, you will have to spend more time processing all your experiences. Depending on your particular situation, there might be reasons slow travel is impossible or very difficult. These include things like limited time or a desire to see many places and sights. You may also feel that staying put for too long in one location is less accomplishment than if everyone else has visited so many different places in the same time. It may not be something you want to admit (I know I don't), but it's there.
Enjoyment is the priority, not other people's expectations
When I told fellow travelers how long I was staying at a particular location, they were often uncomprehending and unable to understand why I was there so long. It's easy to explain that I work while on the road. Even if this weren't true, I often prefer to stay longer. This allows me to relax and take some time between sightseeing. This is their problem if others don't get it. I am able to travel long-term, so I don't have to worry about my vacation time. If I had a stricter schedule, I would likely be more flexible and allow myself more time between tasks. But not so tight that I would stop enjoying my life.
Sometimes it's worth taking a slower route, even if you have to visit fewer places. It's not worth going to all the places if you are too stressed or overwhelmed. When you next plan a vacation, make sure to allow yourself some downtime between activities so that you can relax and unwind. You can fill those empty time slots with spontaneous activities if you discover that you don't need breaks while you're on the road. This is much better than rushing and realizing that it is sucking all of your enjoyment.
Challenge number 3: Socializing with strangers
Yes, there are many people you meet on the road. Yes, you will have to communicate at least with some of them. This includes a lot small talk, which introverts often loathe. You may need to occasionally step outside your comfort zone and approach strangers. This could be one reason for the extrovert traveler stereotype. Not all introverts are shy, anxious, or unwilling to meet new people. We have limited energy to make friends, and this can lead to us being less open to social interactions with strangers. You may not have the energy to make new friends if you are constantly surrounded with people, whether you're traveling with them or staying in dorms. It is difficult to balance my need to socialize and my desire to be by myself while traveling.
The solution? Choose your battles
Sometimes, socializing is necessary. Perhaps the people you are referring to are your roommates or your travel companions. Perhaps you are in dire need of assistance and have no choice but to ask someone. These things can happen. You still have some control over how much socializing and activities you do, even if you travel backpacker-style in hostels or with others. You want to conserve your energy for the socializing you enjoy and not waste it on unenjoyable interactions.
You will probably greet your roommates upon meeting them. It is common practice to give a brief introduction and then introduce yourself. Hostel etiquette doesn't require you to engage in lengthy conversations every time that you enter your room. You can choose to curl up on your bed or hide behind a book. Everyone needs some alone time from time to time – even extroverts! They won't usually bother you or make you feel worse. It's worth the extra effort to explain to your friends if you are traveling with them. You might not even realize that they're introverted if you are friends.
Do only what you are comfortable doing
It's not only a great way to meet new people and make friends, but it's also a fun way to have a group activity, such as day trips or walking tours. You can schedule as many social activities as you like.
This is the most important tip: Don't let other travelers push you into doing things you don't like. When I was younger and on my first solo trips in Australia, there were times I went out with roommates, even though I would much rather have stayed in my room. I was afraid they would find me boring or strange if I did not go with them. I did not find these outings enjoyable. With a lot of experience and more self-confidence, it's no problem for me to quit activities that I'm not interested. I no longer feel the need to justify my decision or make excuses. It's not me thing. I just say so. After I did that, I realized that most people are perfectly fine with it. I have never felt judged for my actions. Even if they did, it's unlikely they would be my type of people.
You can still enjoy a trip even if you are an introvert, I promise!
I hope these tips help you find more tranquility on the road, or, if you're still in the I'm-thinking-about-it-stage, that they give you the confidence to go ahead with your travel plans. It's worth facing challenges!