Travel
Hawaii Island Activities Why Use A Hawaii Travel Agency Expert
A Hawaii Travel Agency travel agent has spent many hours in training on the various destinations that they want to represent to their clientele. More importantly, they have spent a lot of hours with training with on location training in the Hawaiian Islands. Many Hawaii Travel Agency travel agents vacation in Hawaii much less may also reside there as well. Utilizing a travel agent that has actual first hand experience with your travel destination is the best choice. The Condo/Hotels/Resorts suppliers work with Hawaii Travel Agency experts as they know that it is important to match our clients with the perfect property for their vacation needs. An excellent travel agent is concerned with your experience first as well as the value of your dollars being spent on your vacation.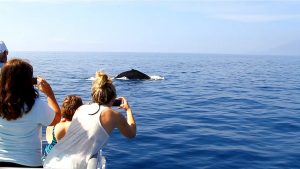 Your Hawaii Travel Agency travel agent most likely inspected many properties to insure they match their clients to the right accommodations. Using someone who has is familiar with the property increases the success of a happy client in the first place and getting it right the first time around. The Hawaii Travel Agency expert has knowledge of where the best climate is. They will also know which area on what island is best for each season. The travel agent will know how to get the best rate for the best suited Condo, Hotel or Resort for your vacation dollars, and the properties that have the best ratings. The travel agent will tell you when the best time to book to get the best deals are. Additionally they will be able to tell you how far to book in advance when dealing with "holiday or high season periods"
Are you always looking to get more for your money? Well if you are, know this: the lowest price is not always the best deal. Your Hawaii Travel Agency travel agent will work to provide you the maximum experience that your hard earned money can buy. Talking about those better deals via an online travel agency. Remember that once you get a deal with one of the Online Travel Agency's, you are pretty much stuck with it. If anything goes wrong with the vacation package, you most likely be speaking with somebody with a script on how to deal with "problems" or worst yet not someone who cares whether or not you have a Hawaii vacation that is memorable. Most travel agents always cross check several supplier channels to ensure the best price and value for your money.
Hawaii Travel Agency travel agent will assist with selecting activities. This is really important especially for new visitors to the Hawaii Islands. Most travel agents are familiar with the popular "activities" in any vacation destination. However your Hawaii Travel Agency expert can help you decide which activities really suit your lifestyle, personality and interests, as well as point out activities that you may not be familiar with. Many of these activities may be low cost or even free. Also they can help you get a bit of local culture and flavor to your vacation. That is a big benefit to working with an experienced, trained travel agent as they will assist you in having a better vacation experience rather than just handing you a list of activities to do.
The essence of this article is to show you that when you are looking for the best rates over the Internet you may become overwhelmed with all the choices. However when you have a travel agent working with you, particularly a Hawaii Travel Agency travel agent you will be less stressed thus giving you more time to focus more having fun on your vacation. So my advice to you is to let a Hawaii Travel Agency expert create your next Hawaii vacation, and thus ensuring you will return home with the satisfaction of knowing your vacation dollars were well spent and Aloha in your heart.